FEET
Self-Adhesive Feet/Bumpers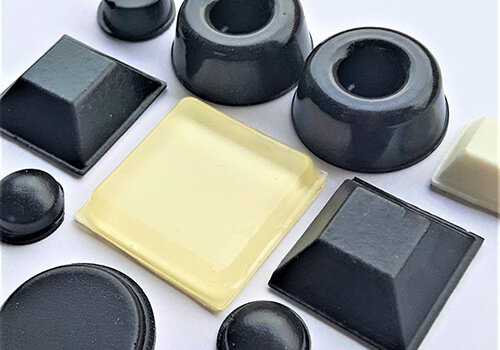 SELF-ADHESIVE MOULDED BUFFER / ISOLATORS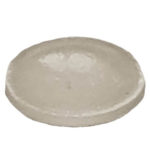 AM-7
8.5mm x 2.2mm
450 pieces/pad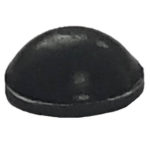 AM-12
9.5mm x 3.8mm
200 pieces/pad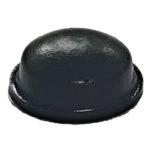 AM-2
11.1mm x5.0mm
242 pieces/pad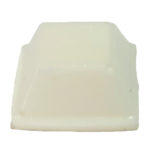 AM-3
12.7mm x 5.2mm
200 pieces/pad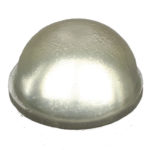 AM-15
16.0mm x 7.9mm
128 pieces/pad;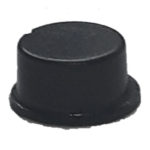 AM-6
12.7mm x 6.2mm
200 pieces/pad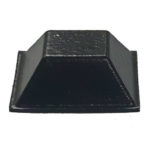 AM-19
20.5mm x 7.6mm
98 pieces/pad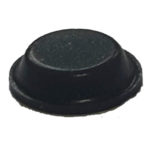 AM-18
12.7mm x 3.5mm
200 pieces/pad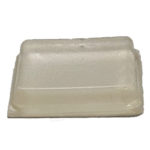 AM-36
25.4mm 4.7mm
55 pieces/pad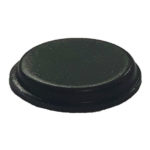 AM-24
20.5mm x 3.1mm
72 pieces/pad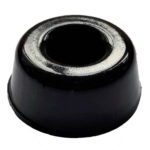 AM-17
22.3mm x 10.1mm
72 pieces/pad
Benefits:
Non-staining and non-marking
Easy "Peel off" application
Superior abrasion resistance
Resistance to skidding
Apply quickly and easily wherever protection is needed against nicks, scratches, scuffs, vibration, slippage or noise.
"Kiss Cut" self adhesive polyurethane bumpers can be used for cabinet doors, lids and drawers, feet on the bottom of all household and office appliances.
Other bumper uses include: Bumper protectors for chairs, walls, sliding doors, glass top tables, cutting boards and picture frames.